Send me alerts every days
Location: 
Bangalore, KA, IN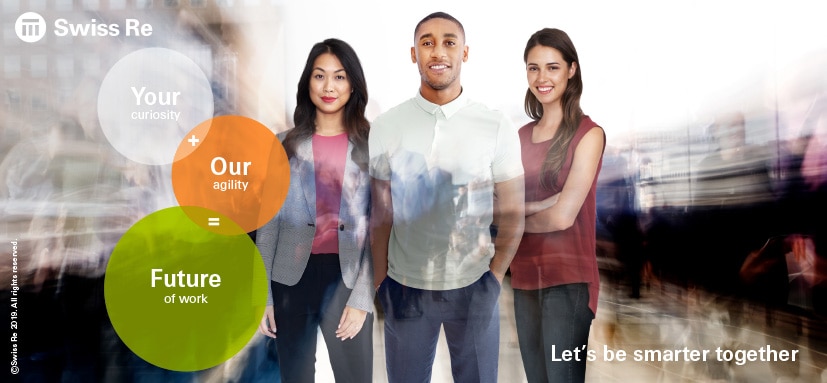 Junior Actuary Pricing Tools 
Bangalore 
Corporate Title: Associate 
Division: BCS-Property & Specialty Underwriting (50001532)
Department: BCSC-P&C Centre (50001574)
Recruiter: Roli Singh
Hiring Manager: Sujay Kumar Sahu 
 
​
About the role
The Tools and Systems Asia team is a team within Tools and Systems being part of Property and Casualty Reinsurance. You will be joining the Tools and Systems Asia team involved in:
Development and productive maintenance of major Property and Casualty costing/pricing tools, with the main focus on portfolio rating (treaty), and subsequent implementation following Swiss Re standards and reinsurance business needs and requirements in close collaboration with the existing Tools and Systems team

Building the future tool landscape, with focus on treaty business, considering the full end-to-end underwriting process with key areas costing and pricing in close collaboration with the existing Tools and Systems team

Ensuring operations are implemented according to internal guidelines and best practices

Providing tool support, knowledge, documentation, training and best practices as well as transactional support during peak treaty renewals

Delivering costing tools, processes and methodology training, with focus on Asia and Australia

Supporting development and reviewing local, tactical tools (End Using Applications)

Ensuring governance process around tool development, focusing on costing/pricing including tool reviews

Ad hoc work within the underwriting and actuarial area, like development of new actuarial models, data analysis, creating reports, performing business intelligence activities, etc.
About the team
This position is an exciting opportunity to join the Tools and Systems Asia team located in Bangalore. The main focus of the Junior Actuary Pricing Tools will be analyzing business requirements, programming and testing for the existing and future costing, pricing, and underwriting tool landscape. You will also engage in activities of the global Tools and Systems team and closely collaborate with its team members.
About you
Education
University degree M.Sc., B.Tech (Mathematics, Physics, Statistics, Computer Science, Actuarial Science, Engineering, etc.) with numerical, mathematical, statistical or similar background

Experience with programming a strong advantage

Flair and basic knowledge in designing, specifying, implementing and testing of (actuarial) functionality in IT systems according to business requirements

Sound conceptual capabilities and good analytical skills

Willingness and ability to achieve a full Actuarial qualification is an advantage but not required
Skills and Experience
2-4 years working experience in Insurance or Reinsurance – preferably with knowledge in costing/pricing systems and tool development

Preferably basic knowledge in property and casualty reinsurance

Capable of understanding and prioritizing business requirements, evaluating different implementation options and translating them into viable IT solutions

Excellent problem solving capabilities

Able to work independently as well as in a team environment

Accomplished interpersonal and communication skills – demonstrates a clear and articulate standard of written and verbal English communication in a complex environment

Interested in working in an international, multicultural and complex environment

Work well in a distributed team with diverse partners spread across the world

Identify, encourage and accommodate different points of view