Send me alerts every days
Location: 
Bangalore, KA, IN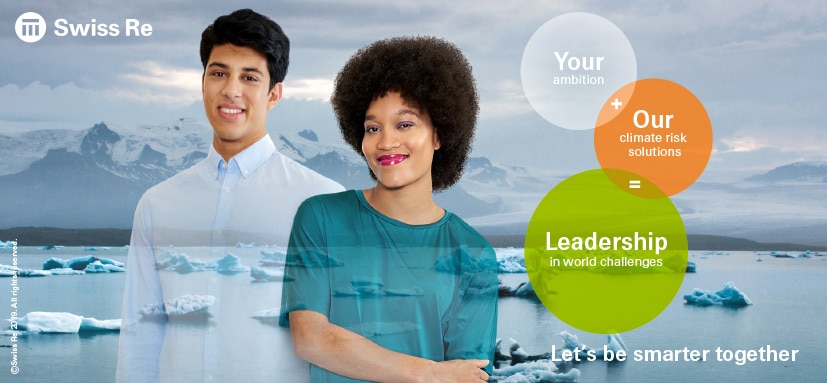 Reinsurance Governance Analyst 
Bangalore 
Corporate Title: Associate 
Division: BCC-Reinsurance Centre (50001531)
Department: BCCQ-Reinsurance Centre Strategy & Operations (50002130)
Recruiter: Chaitra Singh
Hiring Manager: Vrashank Kapasi 
 
​
Reinsurance Governance Analyst
About Swiss Re
This is your opportunity to join one of the world's leading reinsurers. Our reinsurance business at Swiss Re is about understanding and analysing the major risks that concern the world - from natural catastrophes to climate change, from ageing populations to cybercrime. We combine experience with expertise and innovative thinking to create new opportunities and solutions for our clients. And we enable the risk-taking essential to enterprise and progress. This is only possible with around 10,000 truly exceptional Swiss Re people across our group worldwide.
About the team:
The Reinsurance Governance Reporting & Analytics Team is a part of the Reinsurance Centre. The team is diverse, global and will deliver on both line of business (P&C and L&H) and regional objectives. Its mission is to be the first port of call for the Reinsurance business partners with regard to operational risk management, compliance and audit topics. It is positioned to support and educate the business teams on all governance related matters. As dedicated governance experts with a good understanding of the business processes, it is a true partner for the teams it supports.
Role Specifications:
| | |
| --- | --- |
| Country/Location: India | Bangalore |
| Division/Department | Reinsurance Governance Reporting & Analytics |
| Job Family: JF | Risk Management |
| Corporate Band/ Title | Band-F / Reinsurance Governance Analyst |
| Job Type | 100% |
Principal Responsibilities:
Developing the business unit governance reporting message by liaising with subject matter experts on governance topics

Preparing regular analytical reports, ensuring appropriate quality control around the processes and forming basis for conclusions around governance topics

Produce regular operational issue and event reporting, providing regional and BU transparency

Analyse reports to identify root causes and sharing lessons learned

Support documentation of new issues and incidents raised by business teams

Ensure quality assurance of information on Governance relevant systems

Review of end-user applications according to policy requirements

Active monitoring of control performance by applying data analytics tools

Joint efforts and information sharing with employees supporting Coordinated Assurance units such as Reinsurance ORM, Group ORM, GIA and Compliance
Job Requirements:
Bachelor's Degree in any discipline. Master Degree will be an added advantage.

4-5 Years of experience working in Re/Insurance companies and/or experience in reporting / analytical functions in similar industry sector

Risk and control mind-set and analytical skills.

Working knowledge on GRACE Tool and its functionalities. (advantage)

Good know-how on applications such as MSBI, Cockpit, BOXI, WIRE, Quote Tracker, Treaty Manager, Claims Manager, etc.

Excellent technical skills (Excel, Visual Basic) in being able to execute, analyse and manipulate large amounts of data

Proficient in SQL and at least one other data analysis tool.

Proficient in Tableau or similar data visualization tools and good awareness of data visualization good practice (e.g. Stephen Few, Edward Tufte).

Experience using common data mining algorithms such as clustering, association rules, regression, etc. (advantage)

Good technical presentation skills (Power Point)

Good interpersonal and communication skills, particularly across different cultures and functions.

Solution focussed, able to work independently

Team Player, willingness to share knowledge and experience within and across teams and functions.

Proficiency in English (written and verbal fluency)

Willingness to be flexible in scope of role (for ad hoc requests)

Keywords:  
Reference Code: 88883