Send me alerts every days
Location: 
Bangalore, KA, IN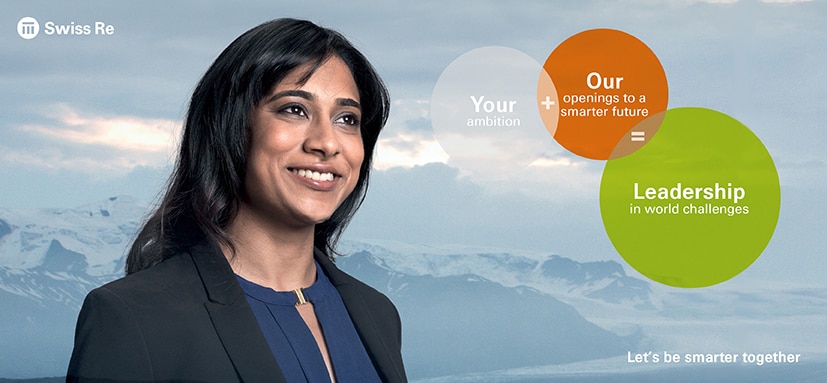 Senior Solution Architect
Bangalore
Corporate Title: Assistant Vice President
Division: CCS-Global Business Solutions (50006765)
Department: CCSM-Robotics Process Automation (51000303)
Recruiter: Smitha BG
Hiring Manager: Rahul Jain

​
About the role
Our platform of choice is UiPath; hence, all the robots are designed and maintained using this platform.
This role will have multiple avenues of responsibilities –
Manage first time deployment of robots and change process for redeployments to ensure the deployments are 100% in compliance with the required governance process and standards
Work with Global technical lead onshore for leading initiatives to improve internal processes for the function. For example – implementation of agile, scrum methodology, improvement in JIRA workflow, creating, packaging & deployment of custom activities, generating dashboards for key metrics etc.
Lead projects end to end for robot builds including requirements gathering, design, build, testing and deployment at the same time keeping a major focus on project management including but not limited to stakeholders management, communication of project updates to operation staff and senior management
You should have an optimal mix of business process, project management and IT skills
Platform (Orchestrator) Management
Manage first time deployments and redeployments
Ensure they are fully compliant with the internal governance process and standards
Creating, packaging & deployment of custom activities also coordination of the same with other team members globally
Innovation Initiatives
Provide input for continually improving our procedures used in the Assessment, Implementation, and Operation of Robots
Participate/Lead some of the ongoing initiatives like - implementation of agile, scrum methodology, improvements in JIRA workflow, creating, generating dashboards for key metrics etc.
Participate in the development of new offerings and innovation in the automation space
Robots Design and Delivery
Identification – Identify and assess opportunities for processes conducive to robotic automation, bringing in the business context and impact on value chain as a whole
Requirement Gathering - analyze and document the business processes to a keystroke level
Design - design robots using UiPath in accordance with standard design principles and conventions
Deployment - implement and configure new Robots using core principles and standards with adequate documentation
Maintain - develop monitoring solutions suitable for early detection of Production and Automation Stability issues. Actively monitor day to day production status of robots to ensure they are running seamlessly
Project Management -
Manage operations and business stakeholders in all engagements
develop and maintain an agreed project plan and detailed stage plans
build and sustain effective communications with other roles involved in the project
establish a good working relationship with senior stakeholders
identifying and obtaining support and advice required for the management, planning and control of the project
maintaining an awareness of potential interdependencies with other projects and their impact
applying change control and configuration management processes
monitoring overall progress and use of resources, initiating corrective action where necessary
About the team
In this role, you will be part of Robotic Automation Center (RAC) of Excellence – the team is responsible for identification, design, deployment and maintenance of RPA based robots and Machine learning enabled robots across Swiss Re's global functions and lines of business.
This role is in a dynamic, fast growing and challenging environment within a global business services center of Swiss Re (world's leading reinsurance company), supporting high growth in the fast developing markets through the application of innovative technology & digital solutions.
About the role
7+ years of relevant work experience in project management, change management, RPA/software development and business process analysis
Comprehensive and evident understanding of Microsoft Technology (VB, .NET, Windows, Internet Explorer, Web Services)
Hands on experience of working with UiPath (both Studio and Orchestrator)
Excellent written and oral skills with the ability to clearly document and explain business processes and automated solution designs and to present technical details to a non-technical audience.
Ability to understand and describe business processes
Ability to conceptualize automated solutions and understand the implemented design architecture
Understanding workflow based logic and to both understand a business process from and to illustrate a written process description as a workflow or process diagram
Ability to work with a structured and methodical approach, combined with an enquiring mind
Understanding formal change control procedures and disciplines
An aptitude for problem solving while taking a logical route to the source of an error
A self-starter who delivers high quality work and can adapt to new challenges, either on their own or as part of a team
Financial / insurance services experience and/or service operations expertise an asset
Bachelor or Masters degree in Science, Engineering, Computer Science or any other related disciplines
Masters degree in Business Administration (MBA) (or equivalent)
Certification in UiPath considered an asset
Certification in process improvement (Lean, 6σ) considered an asset
Certification in Agile, scrum methodology considered an asset
Certification in Project Management (PMP, PRINCE2) considered an asset
Excellent command of spoken and written English