Send me alerts every days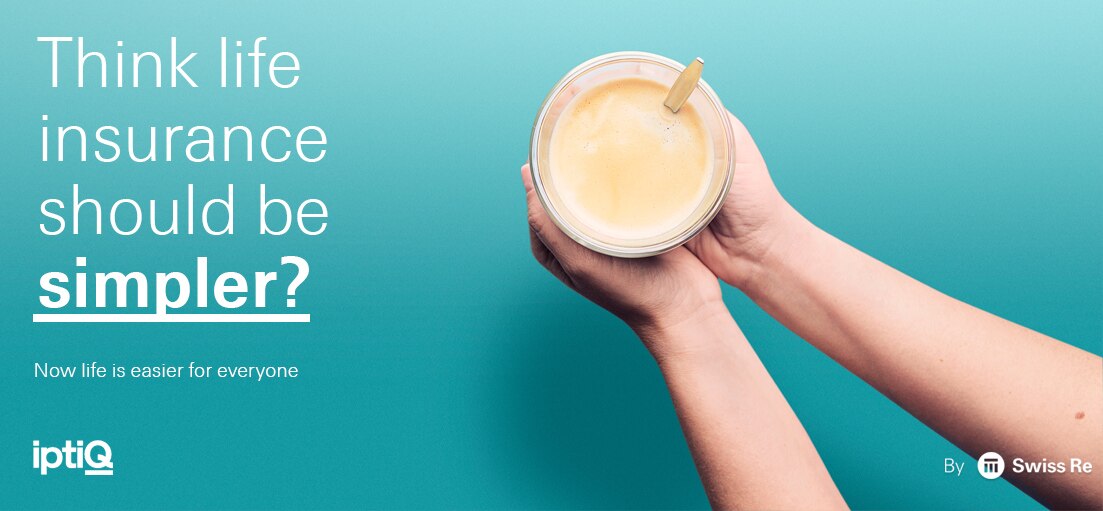 IT Site Reliability Engineer (AWS, Azure, DevOps) 
Bratislava 
Corporate Title: Assistant Vice President 
Division: BLE-iptiQ EMEA L&H (50009816)
Department: BLET-Technology Development (51000471)
Recruiter: Daniela Synovcova
Hiring Manager: Dusan Mitrovic 
 
About iptiQ
Become a part of a growing and dynamic entrepreneurial team within the established Swiss Re Group. iptiQ is a start-up unit, established to provide innovative protection solutions directly to consumers. Our team delivers the coordination, infrastructure and competences that are key to driving forward this new business; working closely with our partners and clients. Our mission is to reduce the protection gap by simplifying life insurance and making it more accessible to people. Our motto is "now life is easier for everyone". For us this means making life insurance easier to sell, to buy and to trust.
​
About the Role
• Work on ever evolving architecture of iptiQ cloud infrastructure spanning multiple geographical regions by designing and implementing requirements and improvements to our infrastructure running containerized applications, databases and other supporting services.
• Use latest technologies and tools with a goal of providing solutions and automation for iptiQ's cloud platform.
• Participate in architecture decisions and provide design guidance for current and future projects related to our cloud infrastructure.
• Provide 3rd level support related to infrastructure and DevOps topics.
• Become a subject matter expert on various topics, define processes and provide training and documentation for your colleagues.
• Cooperate with different teams on IT project delivery by providing guidance, feedback and work on actual implementations of infrastructure and security requirements.


About the company
iptiQ, a wholly owned subsidiary of Swiss Re Group, is a "white label" Life & Health insurance provider, working in partnership with leading consumer brands across Europe.
As a white label solution provider, we offer an end-to-end insurance manufacturing solution, tailored to our partner's and their customer needs. We cover every step of the insurance manufacturing process, including product design, policy administration, underwriting, claims management, accounting and finance. We differentiate by providing our services based on a strong technology platform designed to serve direct to consumer channels with high degree of automation. We offer our service services primarily to Life and Non-Life insurance companies and strong retail brands (including banks) in continental Europe and the UK.

About our IT team
IT Operations team is responsible for managing iptiQ's IT infrastructure. We are responsible for building and maintaining reliable and resilient infrastructure that enables us to provide best possible quality of service to our distribution partners. We are also providing support to various teams in iptiQ with matters related to IT infrastructure and related services.

You would be part of the group located in Bratislava, while also cooperating with the groups in different countries around Europe.
About you
• Proven experience and skills in architecture and managing of complex IT Infrastructure(s) spanning multiple datacenters (public/private cloud).
• You have hands on experience with managing infrastructure in public cloud environments (such as AWS, Azure…)
• You have previous experience with automation, configuration management, and infrastructure provisioning tools (such as Ansible, Puppet ,Terraform, CloudFormation, Jenkins, Gitlab…)
• You have knowledge of technologies related to containerization ( Docker, Kubernetes, OpenShift…)
• You have practical knowledge of programming/scripting languages
• Awareness of IT security topics and trends, vulnerabilities and their remediation.
• Knowledge and practical experience with CI/CD model, DevOps and Agile.
• You have knowledge of system/application monitoring practices and solutions.
• Passion for automation and technology.
• You are self-managed, and able to solve problems and develop solutions independently.
• You work well under pressure and on multiple and conflicting priorities.
• You have an excellent command of spoken and written English. Other European languages are highly advantageous.
• You are committed to accuracy, attention to detail, and quality. Focus on delivery, meeting deadlines and providing high quality service to our internal and external stakeholders.
Technologies and tools we use
AWS and its services, Terraform, Ansible, GitLab, OpenShift, Docker, Kafka, PostgreSQL, MySQL, Linux (RHEL/CENTOS), Python, Bash, Java, Node Js and more!

Minimum base salary for this job from 1700 EUR gross/month/full time. Our offer to you may be higher based on your skills and experience and will include additional rewards and benefits.*
*We are required by law to disclose basic wage component (minimum salary) for the advertised positions. We carefully consider your professional competencies, qualifications and experience in our compensation package and/or when offering you other positions. Our compensation philosophy is to pay fairly, also considering market situation and the value employees may bring to Swiss Re.