Send me alerts every days
Location: 
Bangalore, KA, IN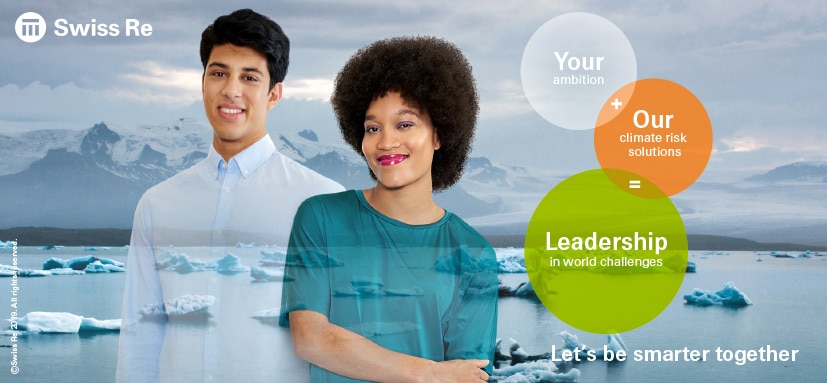 Team Leader Receipts & Reconciliation
Bangalore
Corporate Title: Assistant Vice President
Division: CCF-Finance Group Operations (50011826)
Department: CCFA-Cash&Cost Operations Bangalore (50006481)
Recruiter: Smitha BG
Hiring Manager: Bhanu Prasad Prasad

​
About the role
In this role you will be the Team Leader for the Receipts and Reconciliation team which is responsible for activities such as booking / Finalization of Incoming Cash, Bank Account / Manual Journal Approvals, Ensuring appropriate booking and flow of all transactions together with booking of related GL entries, Coordination of Financial Book Closure activities, Reconciliation of Bank and Book transactions. All these are performed in line with the standard procedures and related Risk and Controls matrix. These tasks are handled for Swiss Re's US, U.K, Canada, India and ANZ Entities Clients as well as Vendors from all 3 Divisions (Reinsurance, CorSo and Life Capital).
In this role, you will also support and Collaborate with various teams upstream and downstream including Successful Implementation of Global Finance Transformation Projects.
This position will allow you to use and expand your finance knowledge in an international environment within Finance Community in Swiss Re. This position offers a unique opportunity for a person with a strong track record in Financial Operations, who is able and keen to work with multi-national teams and can manage and drive operations, Process improvements and contribute for Global and Local Projects .You can enhance people management skills and play an active role in a group-wide finance transformation programs. This position is optimal for a professional with a flair for managing process and leading people development.
As Team Lead, you will be reporting into Head Payments & Receipts, CCO Bangalore.
Operational Excellence:
Ensure timely booking/creation of Incoming and Outgoing transactions, GL entries from the entities on a daily basis within the set guidelines/SOP around timeliness including ensuring that Funding transactions are timely booked and accounted in the appropriate systems.
Ensure adherence to SLA's, KPI's, Supervising daily activities, handling escalations in a timely manner
Ensure all Bank Reconciliations are completed and submitted for necessary review and approval to Account Owners/Controllers on a timely basis with required Quality and completeness.
Ensure all Open Items are reviewed, followed up and Escalated on a timely basis.
Ensure all activities relating to Monthly and Quarterly "Close" are performed and communicated appropriately to Stakeholders.
Ensure appropriate awareness and adherence to Operational and Risk related Controls.
Assist in managing transitions of new services added to the portfolio, system changes and processes.
Assist in managing the relationships with service recipients in order to optimize service satisfaction and improve NPS ( Net Promoter Score )
Proactively Own and Collaborate with Business Transformation team in successful implementation of Project Portfolio including Global Financial Transformation Projects.
Proactively collaborate with Cash and Cost Operations Bratislava counterparts and foster alignment.
Drive continuous improvement initiatives and contribute to projects ( Global & Internal )
People management:
Provide Leadership and Direction to a team of approximately 7 full time employees including providing them necessary Coaching.
Manage Employee Performance through Goal Setting and Appraisal process and shape employee development with regular, timely and qualitative feedback.
Monitor team performance and report out health of the operations.
Coach team members in identifying development needs and guiding them in defining career path
Stakeholder management :
Regular interactions with stakeholders - understand stakeholders needs, and work together to deliver excellent client satisfaction.
Manage expectations from different global stakeholders
Quality Assurance Management:
Ensure regular Audit and quality control measure in place and are effective.
Ensuring team's compliance with Division's control standards and promote this within the team.
Co-operate with internal and external auditors for regular reviews
Proactively collaborate with Process Control team in driving the above topics.
About the team
Receipt & Reconciliation team is part of the Payments & Receipt team within Cash and Cost Operations Unit, Bangalore. The team is responsible for handling Incoming Cash, Approval of Bank Accounts and Journals, Reconciliation of Bank and Book entries including balance level, Coordination of Monthly and Quarterly Close Activities in collaboration with Cross Functional teams / Stakeholders.
About you
University degree in the area of finance, banking, accounting, along with relevant working experience of minimum 5 years that includes managing and leading operations as well as Team.
Knowledge & Experience of working with Swift Connectivity including application of ISO 20022 Swift Message Types would be a strong advantage.
Advanced accounting knowledge (Understanding of balance sheet accounts, P&L accounts, control accounts and the link between these accounts.) will be a plus.
Technical knowledge of Accounts Payables and/or Payments systems and processes will be a key advantage. Knowledge of working with SAP / Oracle systems would be an advantage.
Proven track record of Business Process Improvement experience and related skills.
Excellent analytical skills and ability to translate business strategies into clear, consistent, systematic finance processes, activities and systems
Professional knowledge in MS Office tools, especially MS Excel and MS PowerPoint
Coaching and training skills
Language skills: English fluent written and spoken
Proven relationship builder across the organization
Demonstrated expertise as a change agent, both culturally and functionally
Proactive attitude, self-motivated, team player, willing to learn
Planning, organizing and prioritizing
Ability to work cross functionally within the Business.
Leadership & Strong Interpersonal skills