Send me alerts every days
Location: 
Toronto, ON, CA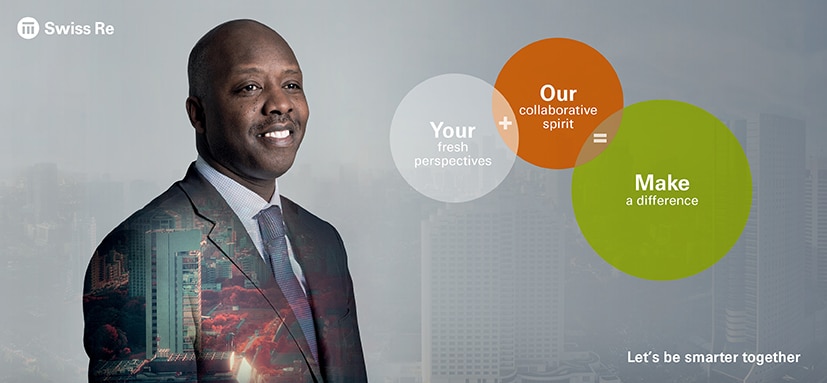 Senior Risk Engineer 
Toronto 
Corporate Title: Vice President 
Division: CSP-Products & Global Markets (50007791)
Department: CSPR-Risk Engineering Services (50004639)
Recruiter: Kavita Kara
Hiring Manager: Thomas A Ruppenthal 
 
About Swiss Re
Swiss Re Corporate Solutions provides risk transfer solutions to large and mid-sized corporations around the world. Its innovative, highly customized products and standard insurance covers help to make businesses more resilient, while its industry-leading claims service provides additional peace of mind. Swiss Re Corporate Solutions serves clients from over 50 offices worldwide and is backed by the financial strength of the Swiss Re Group.
​
About the Role
The incumbent is expected to have expertise in property loss prevention and loss control for a broad range of manufacturing industries and commercial businesses.
The main tasks are collaboring with and advising our underwriters on risk quality and exposure in order to achieve a preferable risk selection. This is done by reviewing, interpreting and summarizing third party technical risk information (desktop risk assessment)
This role also encompasses on-site risk assessments and operations reviews to verify our clients' or perspective client's risk mitigation approaches and to provide clients with risk improvement suggestions.
Further, to support Swiss Re's expansion in the direct insurance and primary lead business, the successful candidate will serve as an account engineer for clients written out of Swiss Re's Canadian Region. 
Preparation of loss control reports, underwriting information reports, written project and plan reviews for manufacturing occupancies such as plastic workers, machine shops, assembly plants, warehousing, etc.  Knowledge of layout and construction, fire protection systems (sprinkler systems, alarm systems, etc.) and human element property conservation programs (i.e. Hot Work Permit Program, Fire Protection Impairment Supervision Program, etc.)
Develop maximum possible loss and anticipated loss potential scenarios in line with property insurance industry practices.
Account engineering expectations include developing customer service plans, negotiating fees, coordinating field servicing, vendor management and interacting with the underwriter, broker and client to serve and meet the needs of our customers.
About the Team
The candidate will closely interact with clients and brokers as part of the production / underwriting / servicing team of Swiss Re's Canadian Region.
As a member of our global Risk Engineering Services (RES) team, the candidate will be expected to contribute to various projects and papers involving best practices, guidelines, underwriting costing, industry updates, as well as conducting seminars and technical training sessions. 
This team approach also allows engineers to provide support and step in for missing expertise/resource gaps at other RES locations (globally).
About You
Recommended five to ten years loss prevention experience in North America as a field engineer and/or preferably as an account engineer
Property insurance background, or combination of property insurance and industrial experience
Broad industry experience (pulp & paper, sawmills, board plants, food, plastic workers, general manufacturing and real estate)
Engineering degree - preferably chemical/mechanical/civil (Equivalent experience/degree can be considered)
Working knowledge of NFPA standards as well as practical knowledge of Factory Mutual data sheets or similar HPR (Highly Protected Risk) standards
Strong understanding of NatCat exposures - Earthquake/Flood expertise is a plus
Strong communication skills, both written and verbal
Proficient computer skills (e.g., Microsoft Office products)
Business sense, team player, customer commitment & service mindset
The Company is an equal opportunity employer. It is the practice of the Company to recruit, hire and promote without regard to race, religion, color, national origin, sex, disability, age, pregnancy, sexual orientations, marital status, military status, or any other characteristic protected by law. Decisions on employment are solely based on an individual's qualifications for the position being filled.

During the recruitment process, reasonable accommodations for disabilities are available upon request. If contacted for an interview, please inform the Recruiter/HR Professional of the accommodation needed.