Send me alerts every days
Location: 
Bangalore, KA, IN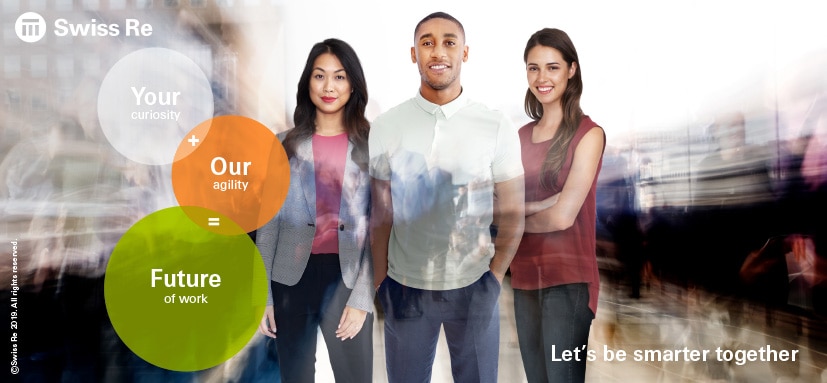 GEO Services Specialist
Bangalore
Corporate Title: Associate
Division: BPP-Group Underwriting (50001535)
Department: BPPD-Underwriting Strategy (50001506)
Recruiter: Sowmya Bhat
Hiring Manager: Bipin Gopinath

​
About the role
Are you passionate about understanding the spatial distribution of complex portfolios, the risk adverse tools and solutions for risk mitigation? Would you like to pursue the rare opportunity to incorporate your real passion for new technologies and differentiated applications to solve real life problems within the Re/Insurance sector? As a new team member you will be part of the GEO services team at Group Underwriting, providing support for various lines of the business. As a group of experts from different fields we lead projects and deliver solutions implementing ESRI GIS and Open Source GIS software platforms based on key performance indicators. Our innovative approach is a core factor enabling Swiss Re to excel at re and primary insurance solutions involving geo-spatial data and attributes. As an equal opportunities company, we put emphasis in giving you as one of our employees the freedom to develop your own skillsets in order to benefit the company's core business sectors. We value our employees to be taking ownership of their tasks within their own set boundaries. You will join an advanced group of data scientists and developers to perform state-of-the-art products for the insurance market.
About the team
We are a team of GeoData engineers who enable improved decision-making in the ReInsurance products via prototyping, analysis, design, testing, documentation, implementation and maintenance and quality assurance. We have environmental engineers, data scientists, statisticians, computer engineers and members with other backgrounds. We actively support Property & Casualty Risk-Modelling and are currently building skillset in our team to support other lines of business. We also design, develop and implement our own Geocoding Engine and Web GIS Applications with new-age technologies.
About you
Essential Skills:
Bachelors or Higher degree in Earth Sciences, Engineering or a related scientific field with a strong emphasis in GeoScience/GeoInformatics

At least 3 years of experience in Open Source GIS tools and server frameworks (GeoServer, etc.,) and/or ESRI GIS tools and core products (ArcGIS Desktop/Server)

Experience with data processing of large GIS datasets

Ability to work accurately and deliver to deadlines

Must be able to assess requirements and ask clarifying questions

Strong technical problem solving skills

Excellent oral and written communication skills

Ability to work in a collaborative environment

Knowledge of the Geoserver environment

Self-learner and initiator
Desirable Skills:
Project management skills

Experience in Cloud technologies, preferably in Azure

Working knowledge in SQL

Geoprocessing and Automation with Python