Send me alerts every days
Location: 
Bangalore, KA, IN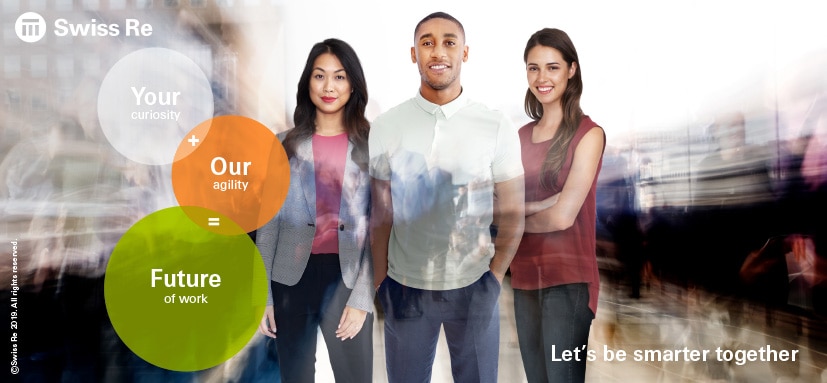 Senior Nat Cat Analyst Single Risk
Bangalore
Corporate Title: Associate
Division: BCS-Property & Specialty Underwriting (50001532)
Department: BCSC-P&C Centre (50001574)
Recruiter: Smitha BG
Hiring Manager: Padmanabhan R

​
About the role
Provide high quality Nat cat underwriting analytics to various underwriting desks at Swiss Re in Asia, Europe and the Americas, which will include but not limited to
· Analysis of property exposure and investigation for various data issues
· Scrub the data, clean the data and create input files for in-house model and sometimes in RiskLink
· Modeling of complex property portfolios in Swiss Re internal and external Nat cat risk assessment tools
· Advising underwriters in understanding model results, model differences and limitations
· Collaborating with underwriters in benchmarking model results and costing/pricing of reinsurance contracts – providing in a more advanced state end-to-end product design and costing.
· Continuously developing and applying best modeling and costing practices
· Collaborating with the underwriting community abroad and other business partners on various projects to generate new value-added services for Swiss Re
· Coordinating with underwriters during peak renewal season to manage modeling requests
· Using the learnings from underwriting support and suggest improvements to Nat cat models and tools
About the team
The Underwriting Analytics Team is responsible for a sound Swiss Re's global natural catastrophe risk assessment. The team operates the cutting edge in-house Nat Cat and property modelling tools as well as vendor models such as RMS Risklink or AIR. At the same time, it also works hand in hand with the companies' underwriters to analyze and price catastrophe insurance risk – applying model expertise and risk assessment techniques.
You will be embedded in a global analytics team of about 10 members located in Bangalore. The team covers a wide range of specializations in natural science, engineering and statistics disciplines. As an Analyst Cat Models, you will be closely working with global underwriting desks worldwide to provide high quality underwriting analytics including model results for complex property portfolios using internal and external Nat cat tools. In addition, you will have the opportunity to participate in end to end modelling and costing/pricing for key client portfolios in close collaboration with underwriters.
About you
· An advanced degree in the field of natural science or a quantitative field (e.g., engineering, statistics, Mathematics, Econometrics) which is closely related to these disciplines
· 1-3 years of experience in Natural Catastrophe modelling. Experience in the use of commercial available models (RMS, AIR) is plus.
· Knowledge in programming in VBA/.net/C# programming is a plus.
· Ability to analyse large data sets, investigate complex connection and draw meaningful conclusion.
· Excellent oral and written English skills
· Strong motivation to learn about insurance
· Ability to to work independently.
· Ambition to deliver strong results and work in projects with tight deadlines.
· Above all: scientific and technological curiosity with the ability to bring new ideas and to constructively challenge the status quo.